Hello there,
I hope you are doing well! Happy New Year! Wow, 2018 is here!
I thought I'd share some of my goals for 2018 with you all! In no way is this an all-encompassing list, but these are some major themes that represent a lot of my goals within them, inshallah.
And let me know some of your goals, too, that way we can be accountable to one another 😉
Times a Ticking
Juggling nursing school, a part-time job, extra-curricular commitments, and of course, my passion, HH, I always thought I was "too busy". Too busy to work on projects I've been meaning to do, to do the 'little things' like writing blogposts (oh, the irony), or too busy to hang out with friends. In reality, the only thing that is stopping me is myself.
Many times, I find myself using the time I have unproductively. Now of course, everyone needs time to just be at home and catch up on house chores or just relax with some TV/computer time, but there's a lot of lost time in between. For example, on new year's day, my dad and I FINALLY worked on a little art project we've been meaning to do since March. Seriously, it's been a long time coming. Whenever we had free time, we just utilized it differently or didn't feel like it (we conveniently 'forgot').
Sometimes, we think things are going to be too tedious or difficult so we procrastinate instead of getting over the hump or rearranging our schedule to make it work.
Phone chargers vs Paper Clips
Now, I know this sounds crazy, but work with me here. I'm a very sensitive person and I like to think that I invest a lot of effort and emotion into my relationships.
But, this year, I want to stop treating paper clips like phone chargers. Whether it's people or situations. Paper clips are somethings that are useful at some points, but at others, you don't really care much about them. They represent people/things that were helpful in your life at one point in time, but you don't need them all the time to sustain yourself.
On the other hand, phone chargers are the people in your life that give you sustenance (perhaps literally). These are the things that truly matter, what gives life its zest and zeal.
My point is, I don't want to give focus to people or things that don't need my time, effort, emotion, and or mental strength. It's even just as simple as not making a mountain out of a molehill!
This isn't to be arrogant, but time and time again, I get hurt worrying about things that don't matter or people who've harmed me. I have expectations of people, because I truly think I would act similarly if the tables were turned. And these very expectations can really harm me more than anything because it's one-sided.
The phone charger energizes you back (oh the irony, part 2), but the paper clip is easily used once and then doesn't really need to be utilized.
So here's to channeling my energy into the phone chargers in my life (oh the irony, part 3).
Let there be Light
In any aspect of our life, we find that people will come to us only when they need us. And sometimes, when this occurs, I chuckle to myself, knowing that this person probably wouldn't have talked to me if they didn't need anything.
And hey, we all do it, it's human nature. Obviously, we can't keep in touch with everyone at every moment in our life, nor can we be expected to.
But sometimes, it just stings a little I guess, knowing that people use you when they need you, and forget you when they don't.
But why not embrace this?! Why not ENJOY helping others, being a beacon of light when they need help. There's nothing wrong with it. Why not be kind and do it with a smile, with a full heart, and no expectation of a return.
"Don't feel bad if people remember you only when they need you. Feel privileged that you are like a candle that comes to their mind when there is darkness".
Do MORE
Whatever it is, I just want to DO MORE. Whether it's my religion, charity work, hanging out with my friends, housework/cooking (I'm really gonna regret mentioning this one), being healthy, travelling, GRATEFULNESS, or ANYTHING really.
I definitely know I have the capacity to do it. I just need to do more of it and LIVE MY LIFE.
Similar to my goal about time, the biggest barrier is ME. And "what will people say" – and that's mostly about what my mom will say LOL. It's time to get up and get moving.
Now that I'm in the last semester of university (SERIOUSLY, how am I going to be graduating this year inshallah?!?!), I'm realizing that life is SO short, and I'm definitely not spending enough of it living.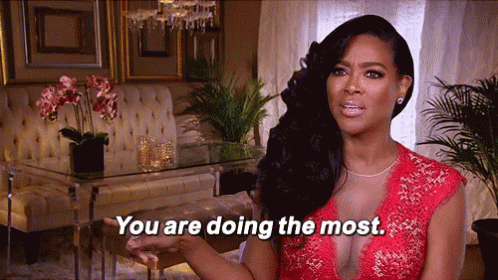 Here's to spontaneous plans, letting go of harbored feelings, and being more easygoing in general. Work more, forgive more, love more, pray more, and be grateful.
Inshallah 2018 will be the best year yet. Wishing you all tons of love, happiness, success, health, and blessings this year.
Thank you for another year of support and love.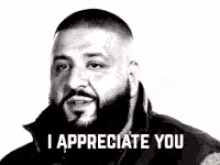 Alhamdulilah, always.
Malikah
🎀~Where Style and Modesty Save the Day!~🎀